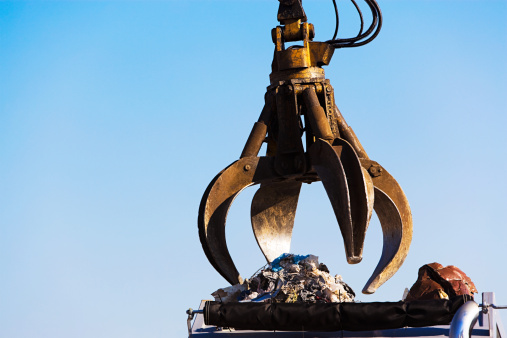 Our dedicated staff will develop a scrap metal recycling program specific to your sites needs & challenges. From farm clean-up's to large commercial and industrial accounts every customer's program revolves around the best service possible with our commitment to pay you the best prices the market will allow for each different type of scrap material you generate. Some of the equipment we can dedicate to your location includes various sizes of open top roll-off containers and dump hoppers to maximize the efficiency in the way you handle your scrap metal recycling. Each program is geared towards saving you time and the expense of purchasing your own equipment, while at the same time increasing your bottom line.
Our office staff is professionally trained to be customer service driven. We utilize the industry's latest computer software to track each load and item from the time it arrives at our facility, until the time you are paid. We will weight and photograph each different material on one of our state certified scales to ensure the payment you receive for your scrap metal is accurate.
Our drivers provide a safe, dependable hauling service. We maintain a modern fleet of trucks ready to be dispatched to your location for pickup of your scrap metal, obsolete farm machinery or junk car.
Our modern scrap processing equipment allows us to efficiently sort and process the scrap metal we receive to maximize the amount we can pay you for your material. Our 700 ton Harris BSH-703 stationary guillotine shear can shear through most bulky items such as obsolete farm machinery and unprepared steel without pre-processing allowing us to pay more for unprepared ferrous materials than other local yards. For larger bulky items our Genesis XP1000 mobile shear will quickly and efficiently down size most items allowing the Harris guillotine shear to quickly process the material to meet scrap mill specifications, eliminating the need for expensive manual torch cutting of larger items.
Our experienced operators use modern hydraulic material handling cranes with grapples and magnets to safely and efficiently unload scrap metal from your vehicle.
We only use Iowa State Certified Scales to weigh your material. From our 70 foot truck scale to our smaller platform scales for weighing non-ferrous metals all of our scales are certified annually by the State of Iowa. We contract with Fairbanks Scale Company to regularly maintain and calibrate each of our scales to ensure every customer is accurately paid for each and every pound of material delivered to our facility.
Give us an opportunity to earn your business through honesty, great customer service and dependable delivery & pick-up service. And of course our continual efforts to keep costs down which enables us to pay you more for your recyclable material.
Our receiving hours are from:
Monday – Friday 8:00 AM to 4:30 PM
Saturday 8:00 AM to 11:30 AM
Did You Like Us Yet?
We are on Google+ and Facebook. Please follow us if you would like to keep up with industry news